Rock Legend – både som 2LP och 2CD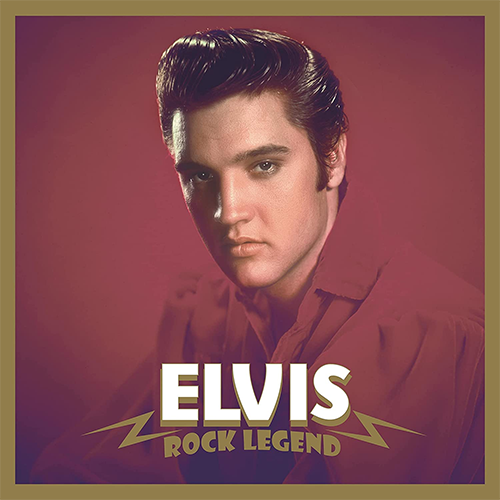 Det franska skivbolaget "Saga" släpper en samling på både en dubbel-CD och en dubbel-LP (180 grams vinyl). Samma låtar på båda utgåvorna.
Låtar LP:
Sida A:
01. That's All Right Mama
02. Good Rockin' Tonight
03. I'm Left, You're Right, She's Gone
04. Mystery Train
05. Heartbreak Hotel
06. One-Sided Love Affair
07. Lawdy, Miss Clawdy
08. Blue Suede Shoes
09. I'm Gonna Sit Right Down And Cry
Sida B:
01. Tutti Frutti
02. I Want You, I Need You, I Love You
03. My Baby Left Me
04. Hound Dog
05. Don't Be Cruel
06. I Got A Woman
07. Shake, Rattle And Roll
08. Blue Moon
Sida C:
01. Love Me Tender
02. Money Honey
03. All Shook Up
04. (Let Me Be Your) Teddy Bear
05. Let's Have A Party
06. Mean Woman Blues
07. Don't Leave Me Now
08. Jailhouse Rock
09. Hard Headed Woman
Sida D:
01. Lover Doll
02. King Creole
03. Stuck On You
04. It's Now Or Never
05. Are You Lonesome Tonight?
06. Can't Help Falling In Love
07. Good Luck Charm
08. Return To Sender
CD-versionen innehåller sida A och B på den första CDn, och följaktligen sida C och D på CD 2.